2017 ········ 800 visitors
2018 ········ 1.000 visitors
2019 ········ 1.200 visitors
2022········ TBA




🌹
Rosario started in 2014 as a fresh new outdoors concept in the famous Amsterdam Vondelpark. You know how Rosario got it's name?
︎
The Rosarium in the Vondelpark in Amsterdam has been a place for gays to cruise since the 19th century. Behind the bushes of this rose garden, stood equally blushing boys, the Rosario's, picking flowers for one another in the hopes of conquering their shyness as nature ran it's romantic course.
But these days, potential lovers are cruelly cast aside with a simple swipe to the left or right. Through sharing your GPS location you can meet a cacophony of headless muscle-Grindr-men 'in-real-life'. Afterwards you drown your disappointments in the dark pubs your mother warned you about... Well, Rosario wanted to change that.
Since then Rosario gave you a chance to be swept away by a sea of dancing, flirtatious in-real-life guys and girls in a tropical middle-of-the-park party during Amsterdam Pride. All within a stone's throw from the Rozentuin, in the garden of 't Blauwe Theehuis
Check our
Facebook page
for next events.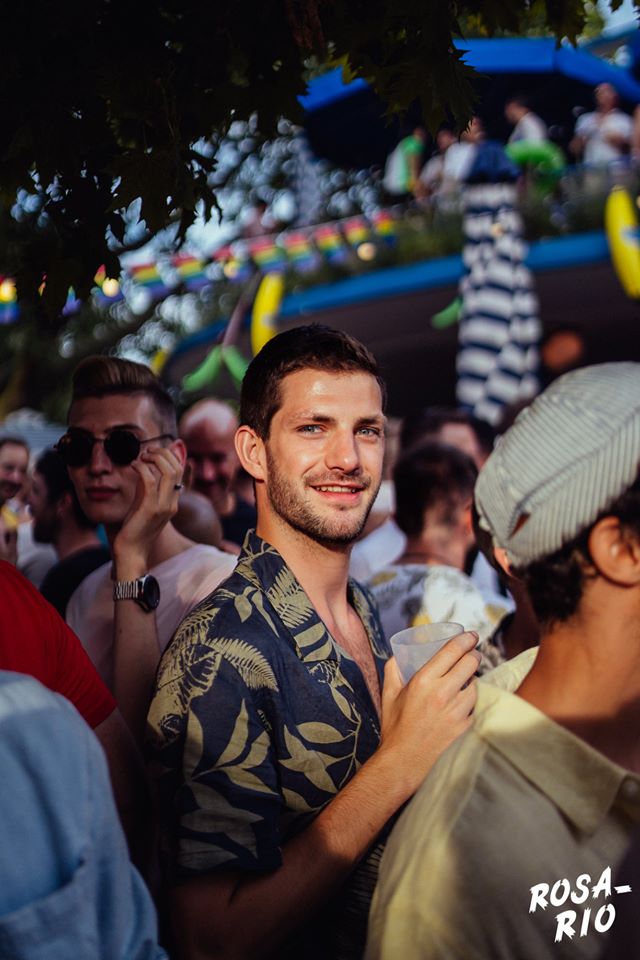 We are Didola, an event company, based in Amsterdam. We are organising creative LGBTQIA+
events in the Netherlands.
We love creating unexpected events,
before people knew they needed them.

We are the people behind TROPIKALI
, KALINICHTA/LATINICHTA & ROSARIO.


Click on the events below to find out more about them.

Got a crazy idea?
Wanna work with us?
Hit us up.
---
© DIDOLA EVENT STUDIO, 2023